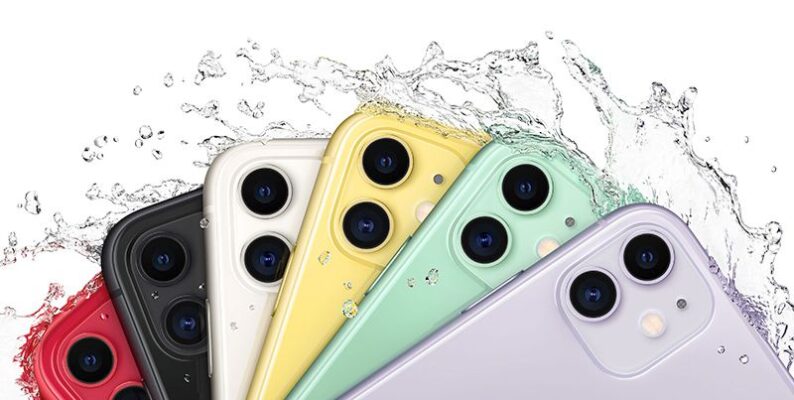 iOS 11 Gets Only Better: Features You Must Know About
Here we are again with a new pack of iOS 11 features. If you are still interested, read the article below and stay tuned for more upcoming peculiarities that can blow your mind.
61. Better Battery Icon
Another small change: the appearance of the battery icon in the status bar has somewhat improved.
62. Power Down: A Third Way
Previously, you already could power down your iPhone with the Assistive Touch. However, the procedure is not very convenient (unless you have another use of Accessibility setting). But today we have a third way to perform the power down, which is right in the Settings menu.
63. An Alternative Restart
As it was mentioned in the description of the new Assistive Touch features, now there is a new and cool method to restart your iPhone. You can do it right on your screen not using the "power down – manual start" technique.
64. More Assistive Touch Options
There is a new Assistive Touch menu where you not only can restart your iPhone but also can enable Emergency SOS, access app switcher and use Apple Pay. In addition, you can start a Reachability mode.
65. iPhone: Automated Answering
Are you disturbed by unstoppable calls? The best remedy is automated answering. Now, your iPhone perfectly gives automated answers for you to save your time and optimistic attitude. To turn the function on you only have to complete a few steps in Accessibility settings.
66. Write to Siri if You Like
Typing in Siri is a long-expected feature that is finally at our service. And to use it, you have to change your Accessibility settings. But if you're a fan of the old version just stick to a "Hey, Siri" command. Now, with both communication channels using Siri is even more full-fledged than before.
67. Siri as a Translator
The intelligent personal assistant has raised the level of its intelligence once again! From now on, it will help you communicate with the carriers of many foreign languages. The list includes Chinese, Italian, German, Spanish and French. And we expect more in the coming months.
68. Siri Suggestions
You often need and welcome a Siri advice. And the assistant is ready to provide suggestions in Safari, Messages, News, and Maps. Siri's recommendations are based on your user experience.
69. Siri Voices Sound More Natural
Siri voices have been adjusted now. Both man and woman sound more naturally with the new iOS 11. Their voices have better intonation, emphasis, tempo, and pitch.
70. Siri Integrates More Apps
And Siri welcomes new third-party apps. The assistant can help you out with such apps as We Chat, OmniFocus 2, Evernote, Things 3 and Citi Mobile. But that's not it as more apps are expected to be added in the near future.
SpeedMac.org team tries to keep its focus on everything related to IT and be worthy of calling ourselves professionals. No matter what issue you have about your Mac or iPhone, we are here to help you and provide with solid facts and helpful tips.