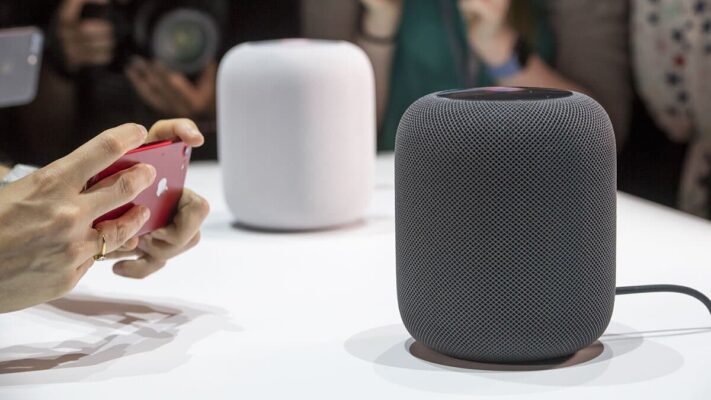 Apple's New HomePod: Oops, We Did it Again
Last week Apple announced that the wait for the new smart speaker with Siri assistant was finally over. HomePod is already available starting from February 9: initially, the device is going to be sold in the UK, USA, and Australia and this spring will become available for Germany and France as well.
The long-awaited novelty
First, the company announced its new smart product at 2017 WWDC hoping to release it in December with the price of $349. It was planned to start preorders before the holiday season but the deadline was missed: those people who were hoping to get Apple presents for Christmas had to wait a bit longer.
The key features of new HomePod include the following:
the device is powered by Apple's A8 chip;
it has 6 microphones which work with Siri suggestions good enough to hear your voice from across the room (even if it is pretty loud there);
HomePod uses real-time acoustic modeling and echo cancellation;
it automatically adjusts for producing great sound in chosen location;
it has audio beam-forming;
it is…just good ????
Just like Google Assistant, Siri can read the news and forecast and answer any of your questions and requests. It controls other smart home devices and what is important – Apple notes that HomePod is designed for Apple Music only, which means that you cannot ask Siri to play music from third-party services like Spotify. At least, not now.
In the future, Apple promises that Siri will have special integrations with third parties as well. It will let users ask Siri to send iMessage and also add things to app lists.
Pricing matters
Once Apple presented its new HomePod, it's become clear that the company is now focusing rather on the quality of sound and user experience with music listening using this smart device qualities of Siri as a home assistant. For this reason, the device is so much expensive.
SpeedMac.org team tries to keep its focus on everything related to IT and be worthy of calling ourselves professionals. No matter what issue you have about your Mac or iPhone, we are here to help you and provide with solid facts and helpful tips.