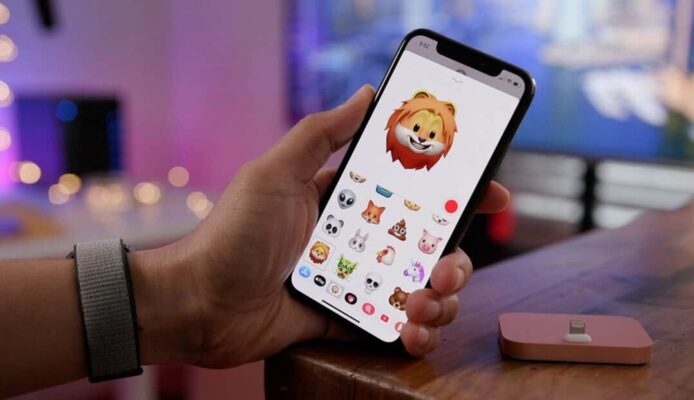 What's New in iOS 11.3: from iCloud Messages to AirPlay 2
Recently Apple has presented the first beta version of the upcoming iOS update: however, the company introduces just a few new features. Among them are several big changes and a list of many small tweaks such as long-awaited iCloud Messages, new Animoji, some ARKit tools to use and many others.
Big Feature Changes
Before the release of the first beta version, Apple already described many of the upcoming iOS 11.3 changes in the preview explaining the new features. So, the company outlined what users should expect when the iOS 11.3 is finally presented to the public upcoming spring. Among the key changes there are:
iCloud Messages
Anymoji
ARKit 1.5
Health records
The update presents 4 new Animoji for iPhone X users so the total number of available face expressions reaches 16. iCloud Messages were described as the main feature, but Apple could not implement it back by the launch of the operating system in September 2017.
The company promised that messages would be returned in future updates and now we can find it in iOS 11.3. They will make some free space on your device saving all your attachments and synchronizing the messages between devices. If you are a developer, you will like new ARKit 1.5 where you can place different virtual objects on doors, boards, walls and other vertical surfaces.
Health matters! The company has been working with a number of clinics, hospitals, and medical providers to be able to implement the health records option. It was specially created to combine your medical information in one place which is easy to access. It can keep data from several medical institutions and provide you with notifications such as lab results and doctor's prescriptions. The company states that all info is encrypted and fully protected using the password.
Little Feature Changes
Except for the big changes, Apple also introduces smaller features made to iOS 11. 3. Let's consider a few of them:
Apple News –a list of best videos in the section "For You";
iBooks – now known as just "Books";
Emergency SOS – AML sends the exact location of the user via the Internet when calling to emergency services. The only thing is that this option is not available in the US as it requires carrier support;
Face ID – you need to press twice the side button to confirm you installed the app on your iPhone X;
Privacy screen – new screen and icon explaining that you will see it whenever an app asks you for your personal info;
AirPlay 2 – it lets you control music on a number of Apple TVs;
Game Center – you can manage your friends and remove exact people.
Planned Additions to iOS 11.3

In the future, Apple is going to add such features as:
Music videos – there will be improvements to Apple music videos such as streaming all of them without ads and creating playlists;
Chat for business – this one helps users connect with businesses directly using the app. Via this feature, you can have a conversation with company manager, make purchases and plan your meetings. For your convenience, your contact info is not shared and you can end it anytime.
Release Date
Apple states that iOS 11.3 is going to be presented to the public this spring so the beta testing period will be extended. It is still lots of time before March 20 so Apple can fix all the bugs and make sure that such things as iCloud Messages are working smoothly by the date of launch. For now, iOS 11.3 is limited to developers only, but in the nearest future, the company is going to create beta version which will be available for public beta testers.
SpeedMac.org team tries to keep its focus on everything related to IT and be worthy of calling ourselves professionals. No matter what issue you have about your Mac or iPhone, we are here to help you and provide with solid facts and helpful tips.